European Holiday Destination: Amsterdam
Category | Travel Tips
Published: 18/06/2018
| Updated: 26/09/2023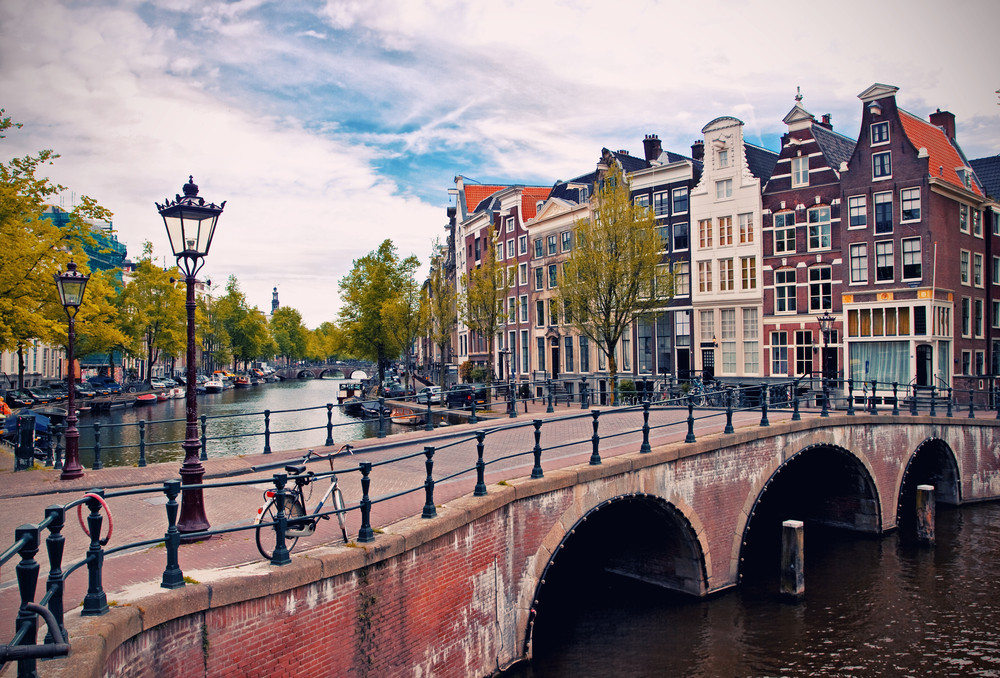 ACE-FX Helps You Experience the Ideal Holiday in Amsterdam
This time out, we'll explore the city of Amsterdam, one of the top destinations for Brits traveling on the continent. We'll discuss its character, culture, and attractions, including a bit of its artistic heritage. And we'll show you how ACE-FX can help you get to your destination and enjoy yourself while you're there, with its variety of top-notch financial services. ACE-FX services begin before you ever leave the UK. We offer prepaid Euro travel cards that are second to none. They're safe, convenient, and deliver the best currency exchange rates on the market. And for the pocket money you'll need, our currency services offer home delivery of the Euro and other world currencies.
The Old World Charms of Amsterdam
Amsterdam is the political and cultural capital of the Netherlands, as well as one of the commerce centers in all of Europe. It's also the home of Anne Frank, Rembrandt, and Vincent Van Gogh. If you and your family are looking to have an inspiring, Old World experience, the sumptuous charms of Amsterdam have you covered. The culture and character of Amsterdam have long been intermingled. It's been a major European port city ever since the Dutch Golden Age in the 17th century. Artists and innovators from all over the world have lived and worked in Amsterdam. This historical cosmopolitanism has led to a city whose very essence is stamped by beauty, creativity, and elegance. Amsterdam finishes near the top of most "Best Places to Live" surveys every year. This status derives from the city's artistic qualities and economic opportunities. Taken together, these elements have converged to make Amsterdam one of the most visited cities in all of Europe. Let's have a look at some of the most rewarding attractions in Amsterdam.
Museum Culture in Amsterdam
It is impossible to overestimate the influence Amsterdam's artistic heritage has exerted on its current character. The most glaring evidence of this influence lies in the city's museum culture. You'll definitely want to take the time to visit at least a cross-section of Amsterdam's wonderful museums. It's between the walls of these museums that you'll discover a true taste of the city. The most significant museums in Amsterdam are located in what's called "The Museumplein" (The Museum Square). Here, you'll find The Rijksmuseum, the Van Gogh Museum, and the Stedelijk Museum. A crucial part of European art history is housed in these magnificent structures. Spend a day touring the Museumplein and you'll discover the rich heritage of Dutch Art on full display, including the works of Rembrandt, Vermeer, and of course Vincent Van Gogh.
Other Tourist Attractions in Amsterdam
Of course, no trip to Amsterdam is complete without a tour of its gorgeous canal system. The canal system is close to sixty miles long all told, and is a paradigm of engineering and city planning. The canals are navigable by boat and draw tourists from all over the world. They form a series of concentric belts around the city and give Amsterdam a genuine Old World feel. The historic architecture of Amsterdam is another grand attraction for European and global tourists. It includes everything from exquisite churches and public squares to concert halls and municipal buildings. Many tours of these structures are available, but even a few casual walks will be enough to convince you that Amsterdam deserves its reputation as one of the most beautiful cities in the world. Amsterdam also offers a rich variety of festivals, open air markets, and breweries. National Tulip Day opens the tulip season in January, and the Holland Festival offers the best of international art every June. The Albert Cuyp Open Air Food Market is one of the most popular on the continent, and The Bloemenmarkt is the world's only floating flower market.
Travel Tips For Visiting Amsterdam
As you can see, there's much more to Amsterdam than cannabis coffee shops and red light districts. When you visit a city like Amsterdam, you'll want to be as spontaneous as possible, but it's also important to plan ahead a bit. That way, you'll maximize your enjoyment without being chained to an agenda. And with the help of ACE-FX services, a trip to Amsterdam will be that much more rewarding. Our prepaid travel cards give you the purchasing power you need in the city's top hotels, restaurants, and shops. These cards offer the best currency exchange rates in the industry and can be topped off safely from anywhere in the world. We can also arrange international money transfers, should you encounter an emergency or wish to make any special purchases. Let ACE-FX handle your financial concerns, and Amsterdam will do the rest!