Travelling This Summer? Here's the Smart Way to Carry Money Overseas
Category | Travel Tips
Published: 18/06/2018
| Updated: 24/09/2023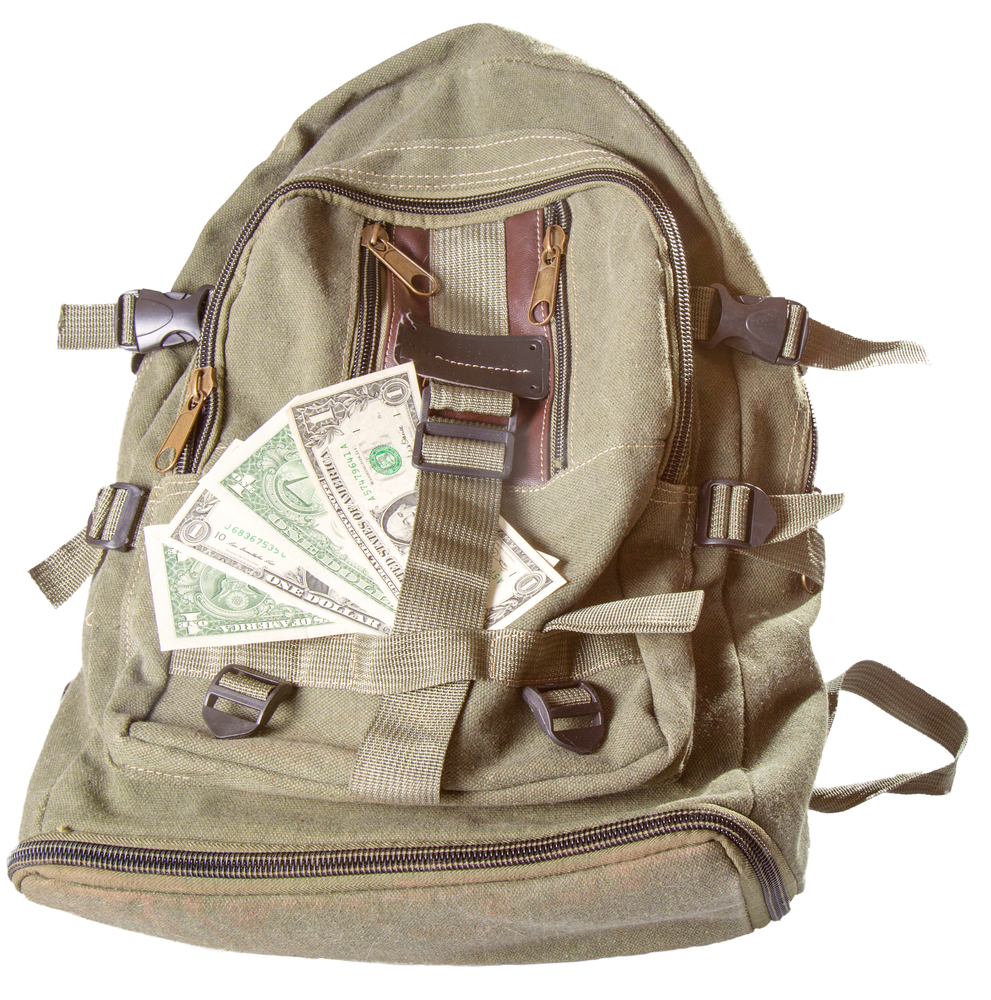 Planning your holiday is exciting but don't forget to consider the practical side of your trip. How and whether to carry tons of cash is an important consideration. Luckily, today's travelers have plenty of options when it comes to how best to carry money overseas.
Regular International Money Transfers Just Aren't Practical for a Holiday Trip
If you could have it any way, wouldn't it be great to just have a bank account set up in every country you visited? That way, your money supply could be taken care of in local currency, with all the convenience enjoyed by locals: withdrawals would be cheap, no worries about a fluctuating exchange rate, and quick and easy access to your money any time without all the paperwork and time element associated with standing in line at a bank waiting to exchange money. Adding funds to your local bank account would simply be a matter of setting up regular international money transfers to keep the account flush. Alas, this isn't practical. Opening a new bank account even in your own country, right here in the UK, isn't an instantaneous process, and who wants to spend half a day while on vacation setting one up? Good thing there's an easier way to transfer money abroad for your holiday: carry a pre-paid travel money card and it's almost like having cash.
Pre-Paid Cards for Traveling are a Better Way to Carry Money Overseas
These cards work just like credit cards but they are paid in advance so it's really like having convenient cash on hand. The currency is already converted to dollars, the day you purchase the card. That means no figuring out exchange rates every time you use your card. Unlike cash, the card can be canceled if it gets stolen. That way, any unused funds are recovered and you don't lose everything. As we all know, once cash is gone... it's really gone! Carrying a pre-paid travel money card is more convenient than if you were to carry money overseas. Hiding cash money can take the joy out of your holiday: dividing it up among several hiding places, then worrying about its security isn't exactly what most people imagine when they're planning a trip.
Advantages of a Pre-Paid Travel Card
The exchange rate on these cards is usually better than what you'd get at a currency exchange bureau, especially one that's located overseas in tourist destinations. Even better, many pre-paid cards do not charge any foreign transaction fees. That includes those from ACE-FX of course! Ours allow our customers to enjoy a 0 percent transaction fee in the card's currency. That means, if you get a Dollar pre-paid card from ACE-FX, there are no transaction fees when you use that card in the United States or where US dollars are accepted. You may use your ACE-FX travel money card for purchases in other currencies but there will be a fee, since the card was issued in dollars. The same goes for our Euro cards. Our cards are accepted worldwide, and are also chip & pin protected. They're free when loading a minimum of £750, and you can top them up online. Of course you may load more money onto your card while traveling, too: just in case you underestimated with your budgeting and need a bit more! We'll even deliver you travel money card to your home before you leave on holiday. It's FREE. Just allow two to five working days for standard delivery.
Don't Rely on Your Credit Card ATM Withdrawals
Sure, it's easy enough to withdraw cash from any participating cash machine while you're overseas. But the fees your credit card company charges for cash withdrawals are mighty hefty. Pre-paid travel cards will help you along those lines, offering a better deal as far as fees are concerned. Plus, you won't be paying interest charges immediately on your withdrawal, since it's not a line of credit but rather cash you've already loaded onto your travel card.
What About Cash Emergencies While Traveling?
Now that you've got the smart way to carry "cash" while on holiday (pre-paid cards), you might be wondering about what happens if you need large sums of money for emergencies? This may be where international money transfers do actually come in handy. For emergencies, someone at home can set up a transfer and you can receive your money at a local bank. ACE-FX offers this service, too. To find out more about our pre-paid travel cards, international money transfer, and other ways to carry money overseas, call us or stop by one of our London offices.