Retiring Abroad? Here's Your International Money Transfer Guide
Category | Travel Tips
Published: 18/06/2018
| Updated: 26/09/2023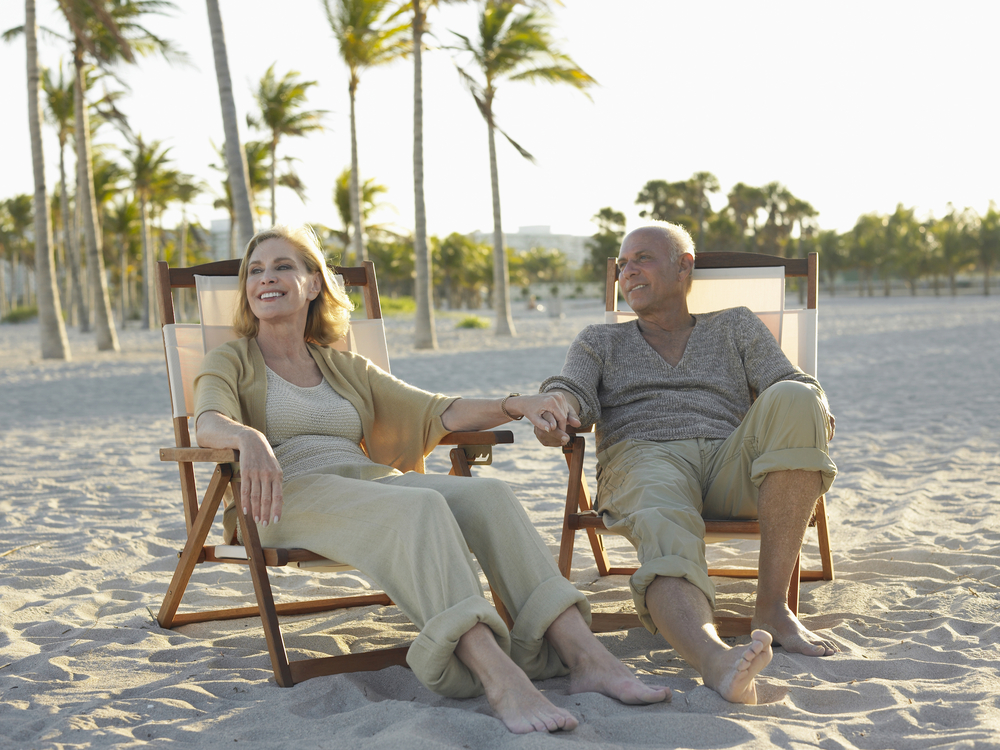 Moving to a new country is at once terrifying and electrifying.  If you're planning to retire abroad, there are certain things you can do beforehand to ease the transition to life in your new home.
Plan how you'll receive your state pension.
One thing you can do is plan how you'll maintain access to your pension money.  If you plan on living part of the year in another country, you'll have to choose between having your state pension sent abroad or sent to a bank in the UK for the year.  You can't have both! And, since chances are you'd prefer to have access to your pension year-'round, we're betting you'll choose to have it deposited in your UK bank account.  Then, when you move overseas for part of the year all you have to do is have your money transferred from your UK bank account to a local bank in your new country.
It's easy to make regular international payments.
You may be planning to uproot everything and move to sunnier skies for your retirement, but when your pension stays right here in the UK you'll need to plan ahead. Figuring out how to transfer your pension from the UK to your new country of residence is easy.  ACE-FX handles regular international payments all the time, for pensioners just like you. But don't take our word for it.  Here's a guide to finding the right way to send your pension abroad.
What to look for when setting up regular pension transfers abroad.
1.  Look for the best exchange rates.  First, you'll want an agency which offers competitive exchange rates so you don't lose money when you convert your pension money.  In general, the exchange rates you find at banks will not be the best you can find.  That's because larger institutions such as banks offer a wide variety of services and may not find it profitable to compete by offering better exchange rates to personal money transfer customers. Keep in mind, banks often cater to business customers, and that's especially true when it comes to sending money abroad.  Banks prefer the larger volume transfers that big business customers request, rather than the smaller pension transfers sought out by people retiring abroad.

2.  Look for low fees (or no fees!) Even the international money transfer fees will seem comparatively non-competitive at banks.  Institutions which operate by focusing on customers who want to send money overseas are able to give better terms.

3.  Look for the ability to fix exchange rates. Economic fluctuations in the UK as well as in your new country will cause exchange rates to swing wildly over time.  If you can fix your exchange rate when it's favorable to you, you'll save lots of money in the long run. Look for a company that lets you lock in an exchange rate for as long as possible.  Then, wait for the rate to favor you and lock it in.  Some institutions let you lock in that rate for as long as two years.  Think what you'll save!

4.  Look for a company with great customer service. If there's one thing that's reassuring when you move overseas and rely on your pension from back home, it's good communication with the transferring institution.  Look for a company that's known for excellent customer service, and is staffed by knowledgeable, caring individuals who take the time to help you when you need it.

5.  Look for 'round the clock service. When you're living abroad, it doesn't matter how low international money transfer fees might be if you can't send money whenever you want.  Look for a company that allows you to log in from any computer 24/7 to send money overseas...on your schedule!

6.  Look for a company that makes all international payments. Some international money transfer agencies only transfer to Jamaica and India, or only to Europe.  That won't do unless you plan on retiring in those places.  Look for a transfer company that deals in all currencies to all countries.

7.  Look for a company backed by a large foreign exchange provider. When you're trusting your money to a transfer agency, go with a company that's got some security behind it. Moneycorp is one of the largest foreign exchange providers in the UK.  They perform 9.2 million customer transactions per year and they focus entirely on money exchange.  Last year, they traded £11.9 billion.  They have offices in the UK, Spain, USA and Ireland and their substantial client list includes blue chip organizations. They partner with ACE-FX and they're the best in the world at what they do.