Key Tips for Traveling with Your Smartphone
Category | Travel Tips
Published: 18/06/2018
| Updated: 24/09/2023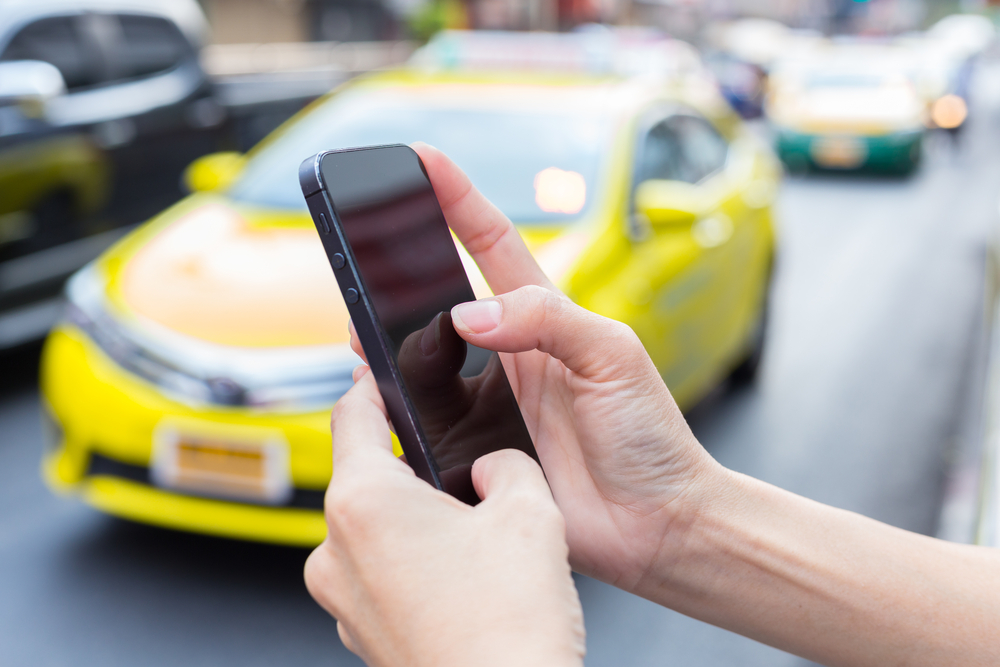 As smartphones become more common, it's hard to imagine leaving home without them! However, they can be the most important thing travelers put in their suitcases, aside from a passport and airline tickets. Hard to believe, isn't it? Read on for tips on how to best travel with a smartphone.
From Luxury to Necessity
Once upon a time, smartphones were a luxury. Now, they've become part of many people's everyday life. And it's easy to understand why. They're used for photography, banking, communication, maps, and more. Most folks take their smartphones everywhere. But international travel with a smartphone presents a few special needs and challenges to keep in mind.
Plan Ahead on Apps
Most people's phone plan probably meets their needs most of the time while at home, as far as data and phone service. But these utilities can be really pricey when out of the country. For this reason, it's important to plan ahead and figure out which apps will be needed and used on a smartphone before leaving home. For example, some travelers will want to initiate an international money transfer for business expenses. No one wants to be using up a lot of data internationally, it can be expensive! Even apps that aren't directly used could be eating up data as they run in the background. So "clean house" - remove apps that aren't needed while traveling (they can always be reinstalled after returning home) and make sure the only downloaded apps are ones that will be used. Important apps cover web browsing, social media accounts, weather forecasting, translation help, and online banking. And don't forget a currency exchange app like AirgoFX! Get live, real-time updates on exchange rates through this free app; buy and sell currency through the convenience of a smartphone, and have money waiting at a nearby currency exchange desk.
A Good Phone Case
Accidents happen and phones get dropped. That's life. But a strong phone case can prevent cracked, chipped, and broken phone screens, and malfunctioning phones that have been knocked out of proper operation by a 3-foot fall. The worst place for that to happen is out of town, especially if travelers are planning on using a phone for mobile check in at hotels and airports, and mobile currency conversion through an app like AirgoFX. Invest in the good smartphone case and protect this essential travel tool. In addition to a phone case, many people may want to consider a screen protector to reduce the chances that dust or moisture can get into buttons on a phone screen. A screen protector can also save a smartphone from scratches in the glass. A smartphone may take a greater beating than normal if it's being carried in a backpack or travel bag - protect it!
Charge It!
When traveling outside the country, the outlets look a little different. Not only that, but ordinary plugs won't fit! In the U.S., 2- and 3-prong outlets are common, and they run 120v power. In the U.K. for example, there are 3-prong outlets in a different shape running 230v, while in Singapore, there are 2- and 3-prong outlets in a still different shape, running 230v. Instead of trying to find the proper electrical cords for each place visited, purchase international adapters that will allow use of the native outlets in each country with the electrical chargers already owned. This is especially critical when travelers count on electrical devices like smartphones for tools like mobile currency exchange and other apps, or tasks like sending money abroad.
Roaming
Many folks pack extra money when they travel out of the country. But they never expect to have to find some extra funds after they get home - but roaming costs can really surprise them! But it doesn't have to be that way. Call the mobile phone company to find out what kind of international roaming plans are available. Consider unlocking the phone and swapping out the SIM card with a prepaid one that's less expensive than the roaming charges. While not difficult, it's a little bit of an intricate process; see what kind of phone plans are offered by cellphone providers, and then look up prepaid SIM cards. Call the smartphone company to ask about unlocking the phone before making any changes to the SIM card. Traveling with a smartphone has gone from a luxury to a necessity. Because of this, heading out of the country with a smartphone requires a little bit of planning to make the most of an electronic device. Figure out ahead of time which apps will be needed and what the phone will be used for, such as international money transfers. Protect a smartphone with a sturdy case, and spring for an international plug adapter so that the smartphone can be charged when needed. And finally, call the smartphone service provider to learn more about roaming plans or unlocking the phone to use a prepaid SIM card. No one wants the biggest memory of a trip to be the massive phone bill when they get home.